Our Director, Dr Viraj Chopra, is a Restorative Dental surgeon with over 30 years of experience and is an internationally qualified Implant Surgeon from the United Kingdom.
Having practiced in London for 12 years with a consulting chamber in Harley Street, she brings to this clinic that global standard.
Certificates & Recognitions
---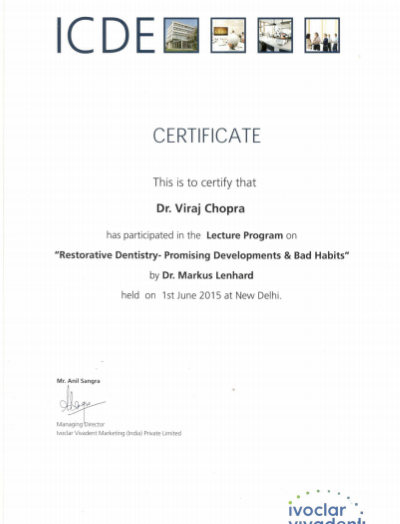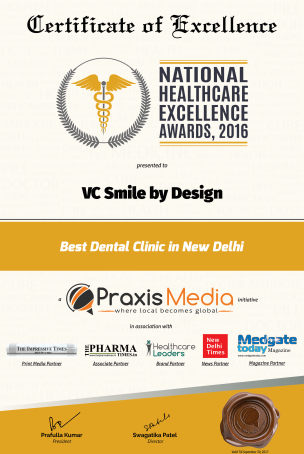 ---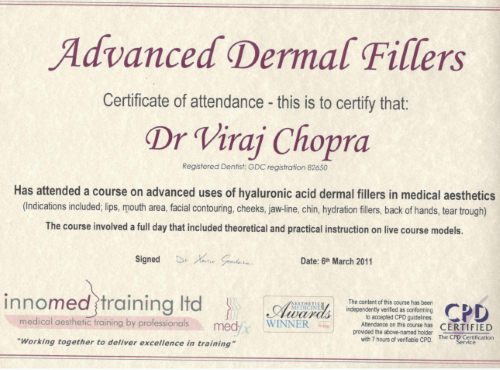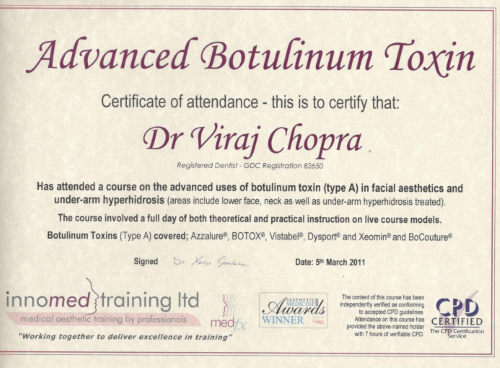 ---
More about your Doctor
Dr. Chopra is widely travelled and acquainted with cultures from across the world. She is multi-lingual and fluent in English and Japanese alike.
---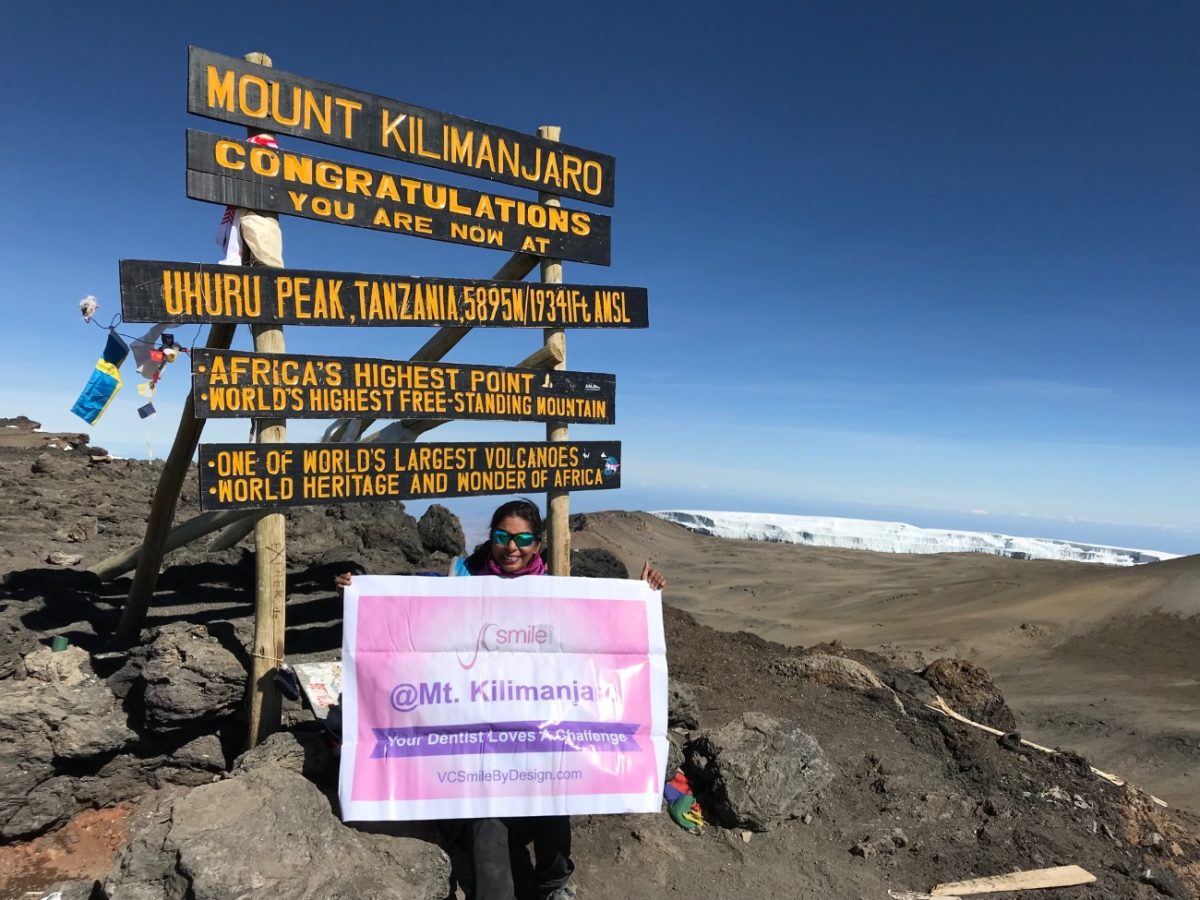 ---
Satisfied Clients
Dr. Chopra's renowned gentle touch has resulted in a reputation for generating unconditional patient loyalty.
---
---
Her Team
Her team of Specialists and support staff strictly maintain the high international benchmarks in ensuring quality dental care, set by her.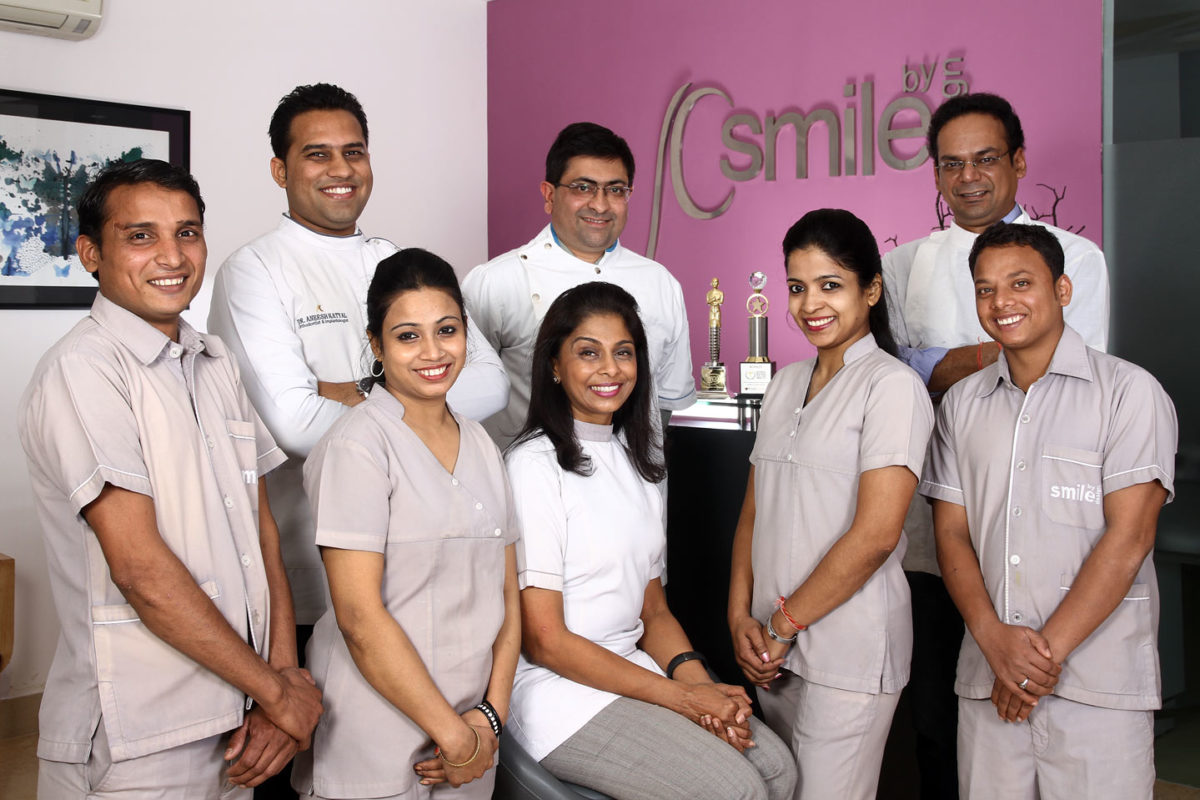 ---
We care about You
We understand the importance of progress and continuous learning, therefore our specialists are constantly attending training courses in their commitment to acquiring the latest dental knowledge and clinical skills.
We at VC Smile by Design  have strict Hygiene & treatment protocols in place to ensure that we maintain International standards.
Our practice has been designed specifically to meet the best dental norms of safety. VCSmile by Design follows  the latest UK guidelines to minimize the risk of cross contamination and ensure the safety of patients with methods of infection control. Our Sterilization protocol meets ADA and CDC guidelines and other international standards.
We are committed to provide an experience par excellence to all our patients that far exceeds the care that they get back home.
---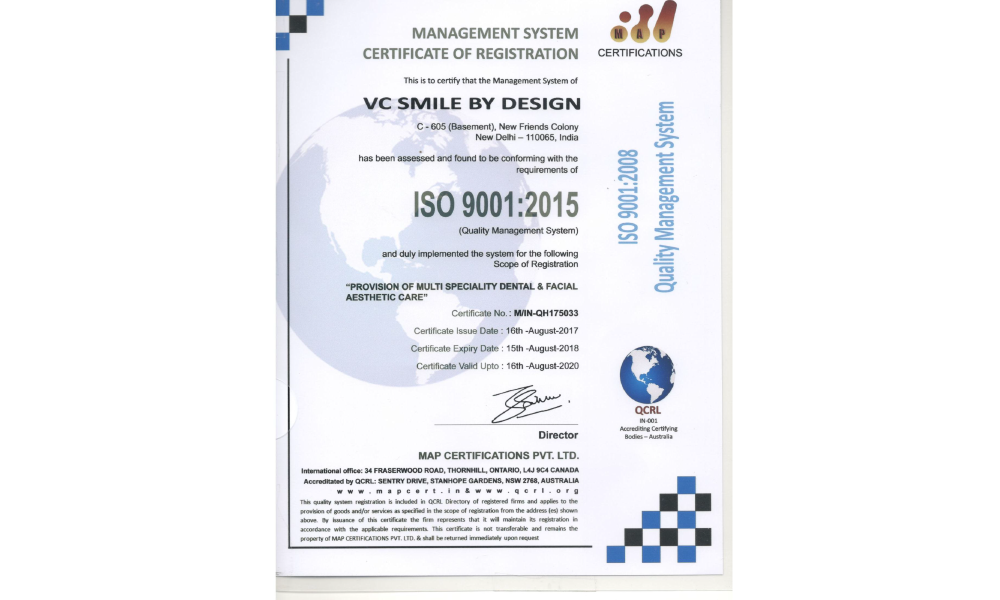 ---
Our dental equipment and materials used are imported from the USA/Europe, thus assuring you high quality dental treatment. We also consistently invest in the latest and most advanced equipment in order to make sure our patients always receive the best solution for their dental problems.
---
---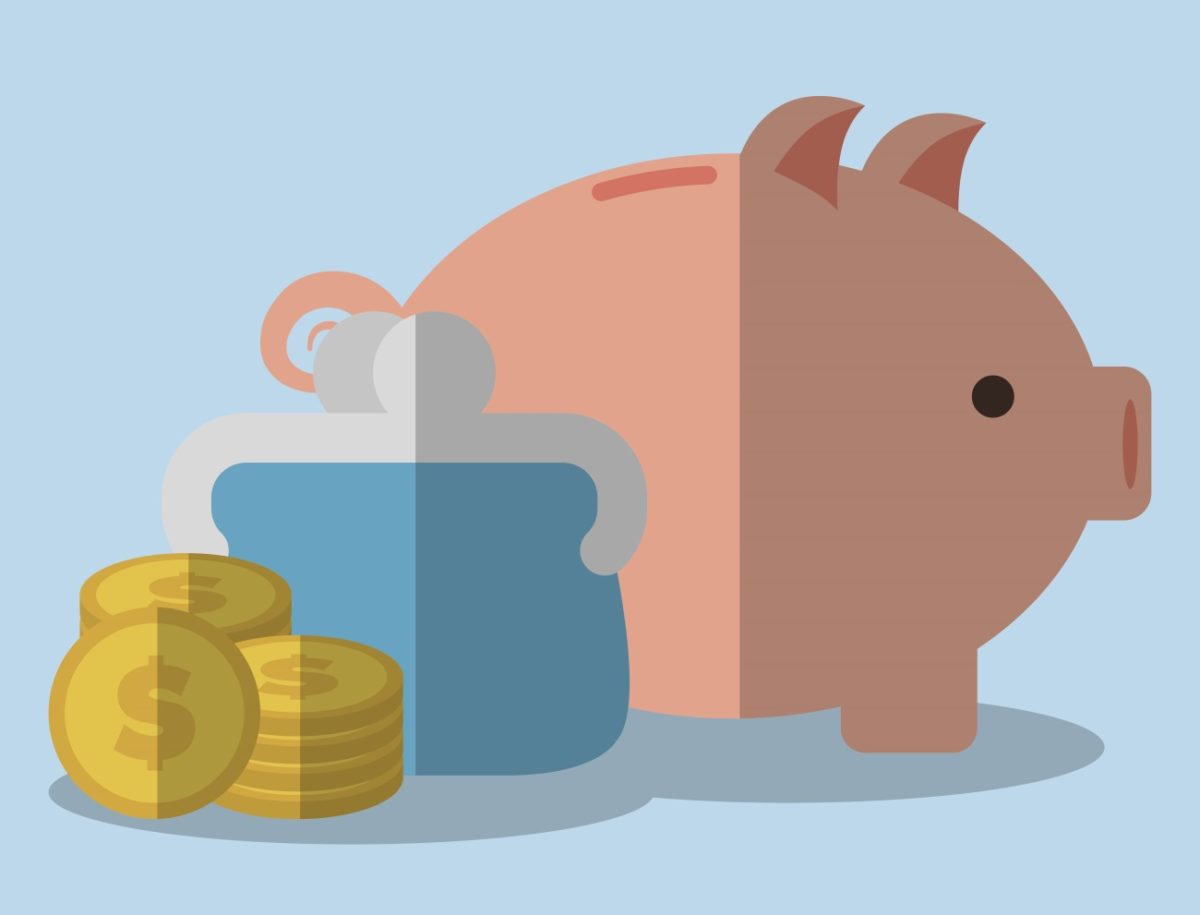 The cost of dental treatment can be really expensive in some parts of the World. But fortunately, countries like India offer world class dental treatment at much lower cost. So, if you wish to travel to India and get treated for your dental problems, then you will end up saving lot of money for the highest quality dental treatment
Our highly qualified and trained  team is able to provide the entire range of dental  services with the same degree of specialization and experience as those from developed countries but at a fraction of the cost.
In some cases a patient can even end up paying up to 70% less.
For example
A simple white filling, which may cost approximately 400 Euros in Europe, would be done for just around 30 Euros (approx) in India.
A root canal treatment, which costs approximately US$3000 in Europe or America, would cost just US$80-120 in India.
Payment options
The official currency in India is the Indian Rupees.
You will find ATMs and money exchange facilities across Delhi-NCR.
VC Smile by Design gives the option of a number of payment methods, including cash, traveller cheques, debit cards, credit cards and bank transfers. Please check with us before your travel.
---
Patients usually seek dental professional help for either:
Dental problems (tooth decay, root canal treatment, implants, etc.)
Aesthetic needs regarding their appearance and smile.
While some treatments can be completed in just a few hours, others might take several days or even weeks.
We can help you plan your treatment to help accommodate your tourism needs as well.
---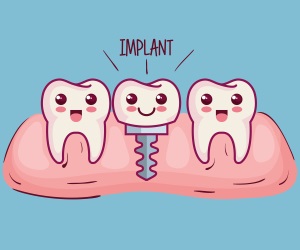 Dental implants help in replacing lost tooth. A tooth root is placed inside the Jaw to hold a replacement crown in place. In case you need a full denture, implant supported dentures prove to be a better way as poorly fitting dentures can lead to bone loss. Dental Implant is an easy and comfortable way of regaining lost tooth without harming neighboring teeth.
Dental Implants generally require  2 visits. The first visit is of 3–10 days and the 2nd visit is scheduled after a span of 2-3 months depending on the case. This visit could require upto a fortnight of stay in Delhi.
---
The enamel of your teeth might get Discoloured making your teeth appear dark. Certain food items and drinks might stain your teeth giving it a dark hue. Teeth whitening is a bleaching process that removes discolouration and restores brightness to your teeth.
At VC Smile by Design, Delhi, Teeth Whitening requires just 1-2 hours. We can alternatively prepare customized bleaching trays with bleaching gel which needs to be worn overnight for 10-14 nights for optimal results.
---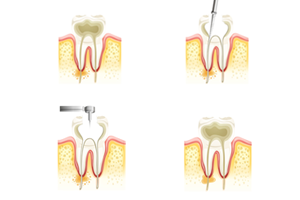 Root canals are small channels that extend from the pulp to the tip of the root. The pulp contains soft tissues and blood vessels and might get infected with bacteria. The root can die due to this infection and lead to pain and discomfort. Root Canal treatment involves the clearing up of infected tissue and replacing it with special sealing material.
Two visits of 30 minutes each or a single sitting of an hour is required for a painless root canal treatment at our clinic. Many a times it also depends on the severity of the infection. So, you can easily accommodate root canal treatment during your dental tourism visit in Delhi.
---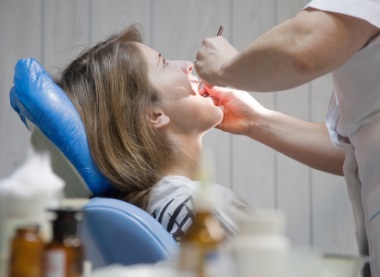 A tooth coloured mixture that is used to restore damaged, broken or decayed teeth. It helps in improving the colour, shape, or size of a tooth and also close spaces between teeth. The tooth is cleaned of plaque and decay and the filling mixture is used to fill the cavity, which is then moulded and hardened to give it the perfect shape.
White filling takes hardly 20-35 minutes. For crowns / bridge work, it might require 2 visits of 30-45 minutes each.
---
---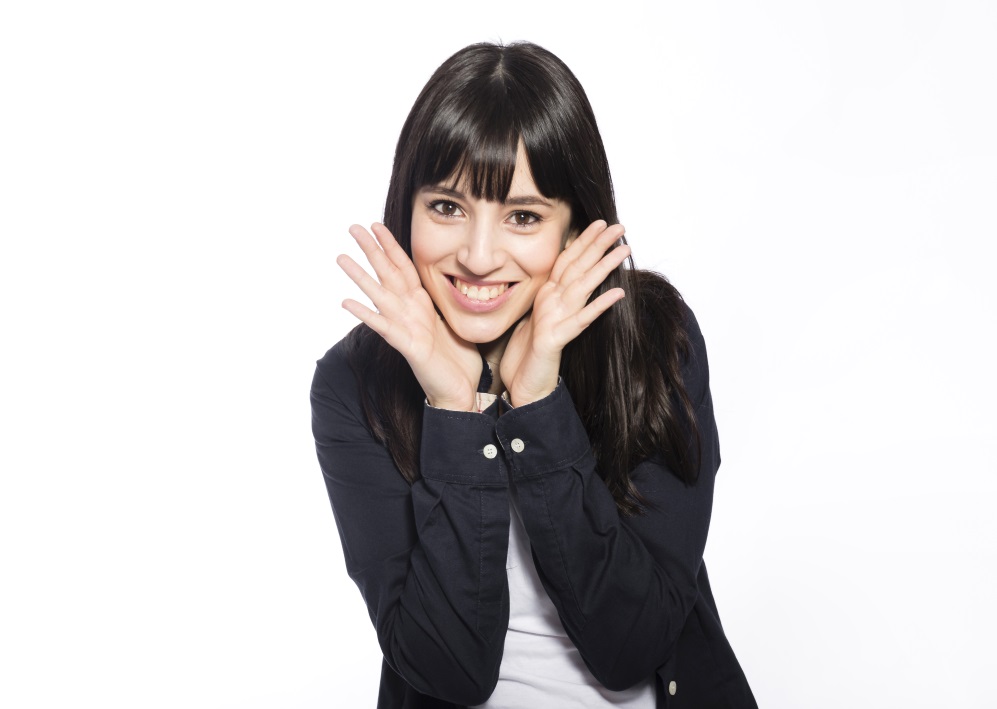 A Smile makeover can help you get the perfect and desired smile using a combination of cosmetic dental procedures that give your teeth a perfect shape and look. The makeover focuses on correcting chipped and crooked teeth, reduce gap between teeth and restore discoloured tooth to give you a perfect bright and straight smile. They are generally done using Porcelain Veneers, Porcelain crowns and Porcelain onlays.
A complete smile makeover can be achieved from as little as a few hours (bonding or Direct or Indirect composite veneers) to a few days (Ceramic veneers) over 2-3 appointments.
Its very easy to reach us for your Dental Tourism needs. At first, you can give us a call or drop a mail to explain your problem/need. We are prompt in our response wherein we gather some relevant preliminary information and can provide you an approximate treatment plan, subsequently you can book your appointment. Once confirmed, you can book your tickets to Delhi for dental tourism and then plan things according to your suitability.

Delhi is well connected with flights from all around the World, so planning a vacation to Delhi should not be a problem.
Most visitors fly into the international airport in Delhi, also known as Indira Gandhi International Airport. Flights from across the globe land here daily.
We know that visiting a foreign country for the first time might feel uncomfortable for some of our patients, and therefore we are prepared to provide them with a completely organized trip, where everything will be taken care of, from accommodation, travel arrangements to a list with places they might like to visit during their staying and treatment.
---
There are many tourist places in and around Delhi which you can visit while on your Dental Holidays to Delhi. You can visit tourist places like.
Lotus Temple
Humayun's Tomb
Red Fort
Jama Masjid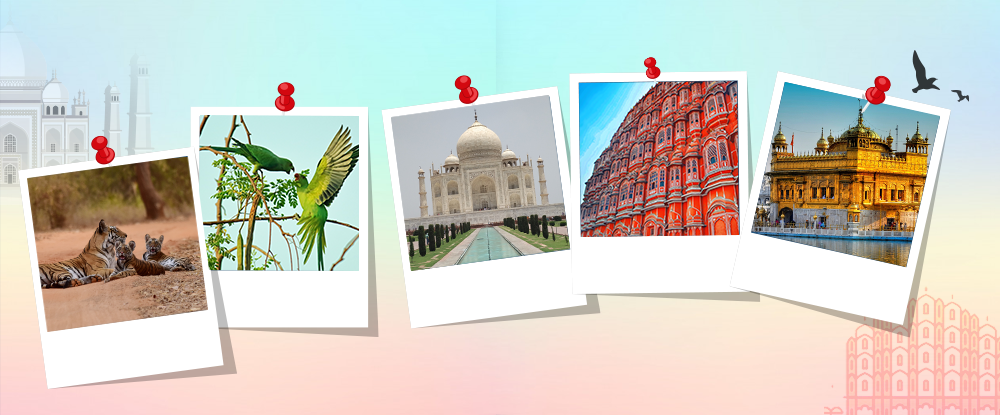 If you have time, you can also visit nearby attractions like:
Taj Mahal
Jaipur Palace
Golden Temple
Jim Corbett National Park
Bharatpur Bird Sanctuary
THIS IS WHERE YOU WILL FIND US
C-605, New Friends Colony, New Delhi -110025
BOOK AN APPOINTMENT
---